Services for Pets and Their People
Odds are, your animal is among the closest beings to you ON EARTH.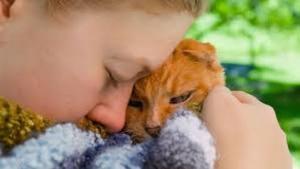 And your animal is trying to communicate with you. Sometimes they use ways that annoy rather than endear, but because they do not know how to get through. And/or they are in pain. And/or they feel that you are too.
Your animals know you better than just about anyone: partner or parents, kids or friends. Because they are there just for you.
They don't go on to school or off to work. They would rather be with you than talk, or text or party. YOU are their party. They feel you, 24/7; they live for you to get up every morning and return every night.
And they do all that living in the now—then try to get you to come back and do the same. They love to make you laugh, smile and play, lighten up, give and receive love and just enjoy again. For at least a few minutes each day.
No matter how it appears, they are always working to help you, help us, be the best we can be. They are our angels in fur, fins and feathers. They guide us in amusing, mysterious and yes, sometimes annoying ways to get our lives back to health and harmony.
People often ask me why they were so devastated at the loss of a pet, sometimes more so than at the loss of a family member. They feel ashamed. But it is because of this. No one gives us unconditional love and support like our animals.
And they deserve to be heard and well understood in exchange for all that.
READY TO TRY?!?!
If so, check out the solutions below and contact me to set up your session or for an initial complementary assessment.
Readings and Energy Healings

I. Individual Animal Harmony Sessions
These can be anywhere from an introduction to a full solution… depending on the complexity of the situation at hand.
30 minutes—for simple help for the animal.
60 minutes—for situations that are a bit more complex and may involve the owner as well.
II. Special Packages
Think about it: when you have hired coaches or counselors or even when a doctor or dentist… is it ever solved in just one session?
Not so much.
Packages are for more complex situations that may involve more than one animal, the concerns of the owner and/or family with an ongoing need to develop healing and harmony.
Multiple pet/person solutions:
3 sessions for the price of 2—with a pet and possibly their person to address an in-depth but specific situation, usually with just one pet.
6 sessions for the price of 5– with pets (often more than one in the household) and possibly their people and their places to address an ongoing or possibly complex problem. This may involve diet, supplements and behavioral tips. Changes may be needed for people as well as pets to restore harmony.
Healing Person Sessions
For owners who have learned from their animals that they : support may include creating more harmony in a crazy life, diet and behavior suggestions and emotional release/support. This is one session, but the above packages can apply to just people as well!
Custom Sessions
For special and unusual concerns that do not fit the services mentioned above. I am happy to discuss a plan tailored to your specific circumstances.
ALL SERVICES ARE CONDUCTED BY PHONE. FOR THOSE VISITING OR LIVING IN THE CHICAGOLAND AREA, SERVICES ARE ALSO OFFERED IN THE PAW SPA OF NATURAL PET MARKET, WHEATON, IL. HOME VISITS ARE ALSO POSSIBLE; CHARGES FOR TRANSPORTATION MAY APPLY.
NO SERVICES ARE A REPLACEMENT FOR VETERINARY MEDICINE, BUT INSTEAD OFFER ENERGY MEDICINE AS SUPPLEMENTAL CARE.