Tune in and discover What Your Pet is Teaching You About Personal Healing, the Planetary Harmony… and Elephants!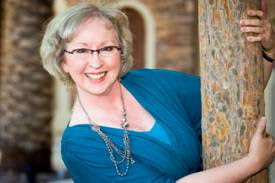 Come join Val Heart and Susan Francis and be inspired, intrigued & moved as we discuss:
What your animals are telling us about healing and harmony?
How are they teaching us about planetary imbalances as well?
Why we are focusing on elephants in this overall picture today?
What we can do in our roles as animal communicators to enhance the needed healing?
What resources are available and the specific steps you could take?
The fun kicks off LIVE on Friday, October 3rd at 9 am Pacific, 11 am Central, Noon Eastern.
Click Here to Register for the Event and Save Your Seat!
http://animaltalkcoachingclub.com/ac-training
Hurry! Seats are limited, it's first come first serve basis. We promise will be worth your time.
Can't attend live? That's okay. If you register now, we'll send the recording afterward.
More info to come on the blog … Subscribe for blog updates